Updates During COVID-19 ~
This page will be updated regularly with news and videos, so check back often. This is for all of those who do not utilize social media. We intend to engage on Facebook, Instagram, and YouTube as well.
I hope all of our clients are healthy and staying well during this unprecedented and trying time. As of March 23, 2020, Your Body's ReTreat will be closed until we are given approval to re-open. Though our hairy bodies may disagree, Your Body's ReTreat is a non-essential business. This date is per the guidelines set forth by the Texas Department of Licensing and Regulation.
**Surcharges WILL NOT be applied once we are back in business** We will be honoring the same maintenance rates for ALL clients who return in the month of May. (or June if the "Shelter In Place" orders are continued). These circumstances are out of our control and we are all in this together. We will miss seeing all your wonderful faces. Hopefully this all ends soon and we return to making you smooth, confident, and beautiful.
Re-Opening Monday May 11, 2020 ~ Minimum Health Standards for Clients and Establishment
Preparing for Re-Opening, safety and precautions ~ April 23, 2020
Scheduling: When we re-open…
In order to accommodate our established clients, our online scheduling will be turned off until the vast majority are rescheduled. Especially those who had appointments in March and April. This means you will need to call or text us to get on the books. Please take a moment to read about our
re-opening procedures
and our
sick policy
.
I may not compose another email when we re-open. I have signed up with Simple Texting for SMS correspondence. If you would like to join, and receive updates on our re-open, giveaways and promotions, you can sign up
here
.
Alternatively, you can text the word SUGAR to 47177. There will never be more than 4 messages a month. I count myself productive if I send out one a month.
Ways you can still support our small business
Gift Certificates ~
In the meantime, we provide gift certificates which can be easily purchased on our website. They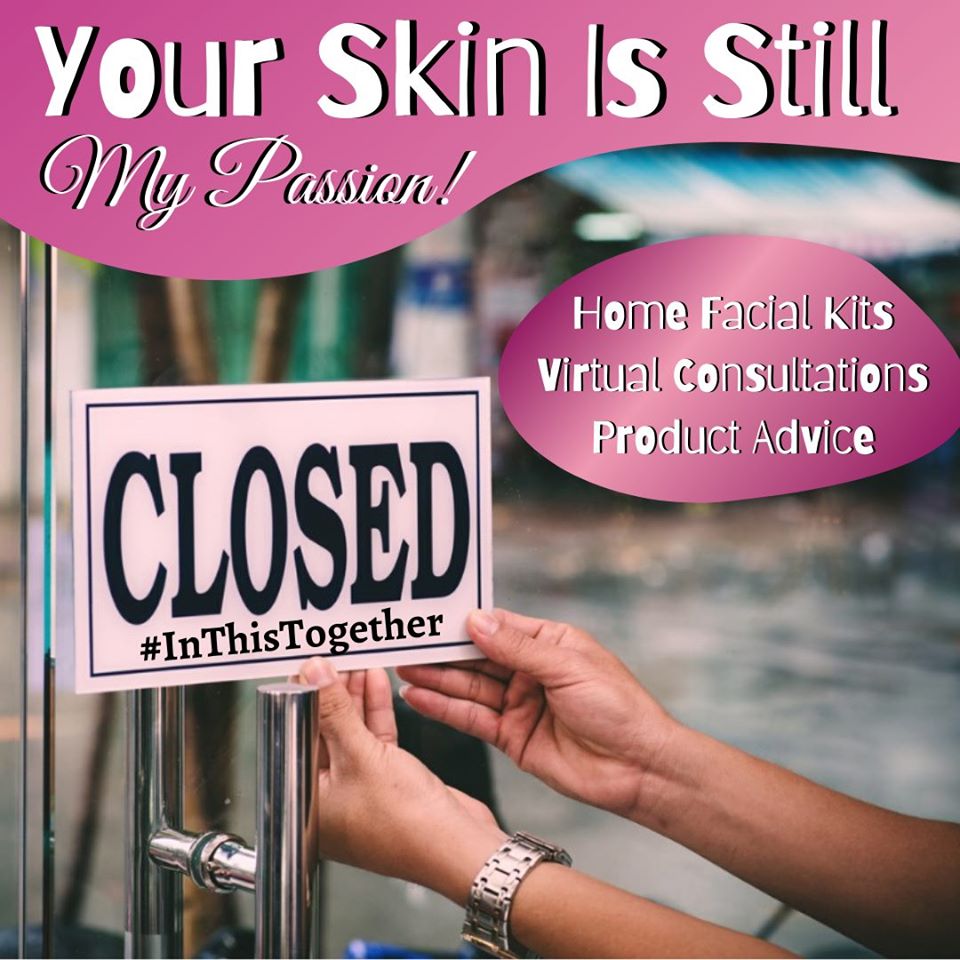 may be purchased by the dollar amount or by package. Gift certificates and packages never expire.

Virtual Skincare Consultations, Skincare, and Spa Facial Kits
We also provide virtual skin care consultations and have the ability to drop ship many amazing products to you. Check out this page for the nifty "At Home Spa Facial Kits" I am putting together.
We are trying out new SMS software for more streamlined communication with our clients. With this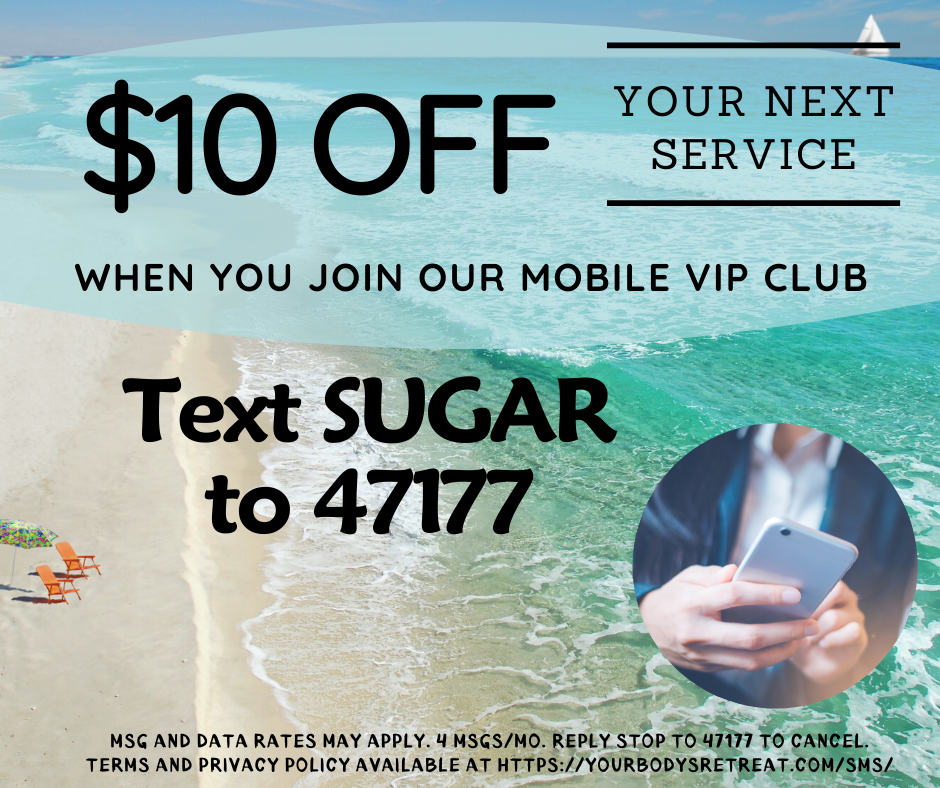 being said, we have zero intention of being spammy or gratuitous. There will never be more than 4 text messages a month, but I imagine it will be much less. We will start with ONE message a month.
For the time being, stay safe and healthy! Thank you for supporting our small business.
Here is what I began at our location two weeks ago. I decided to tear down the treatment room in Suite 101 and I show you the updates to Suite 102. Watch the last 40 seconds for a great laugh!!! I cannot figure out how to stop the video. LOL