Updates, Events, News, Announcements ~
This page will be updated regularly with news and videos, so check back often. This is for all of those who do not utilize social media. We intend to engage on Facebook, Instagram, and YouTube as well.
Season's Greetings! Christmas Bazaar December 18, 2022 1pm-4pm!
Springtime Renewal Skincare Event Sunday April 24 11:00am – 4:00pm ~ Register Now.
Summer Sugaring is HOT HOT HOT! Book Early!
February Updates and March Savings
If you would like to join, and receive updates on giveaways and promotions, text the word JOIN to
1 844-842-8667
. There will never be more than 1 message a month.
Ways you can still support our small business
Gift Certificates ~
We provide gift certificates which can be easily purchased on our website. They may be purchased by the dollar amount or by package. Gift certificates and packages never expire.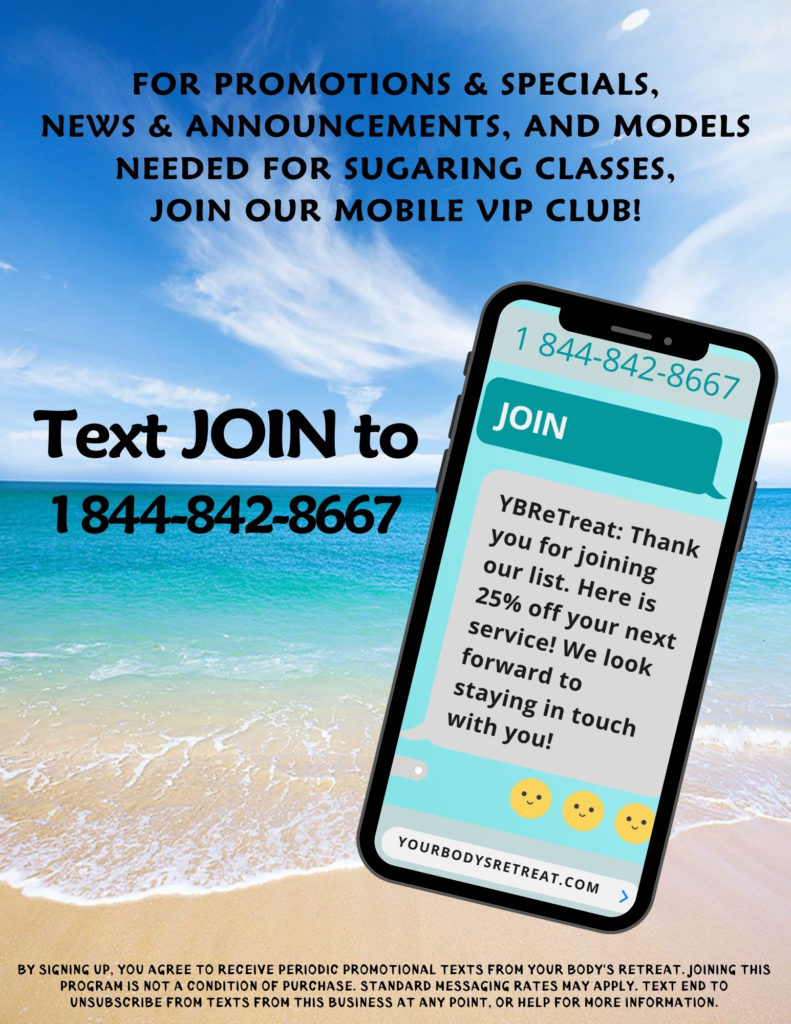 We are trying out new SMS software for more streamlined communication with our clients. With this being said, we have zero intention of being spammy or gratuitous. There will never be more than 4 text messages a month, but I imagine it will be much less. We will start with ONE message a month.
For the time being, stay safe and healthy! Thank you for supporting our small business.