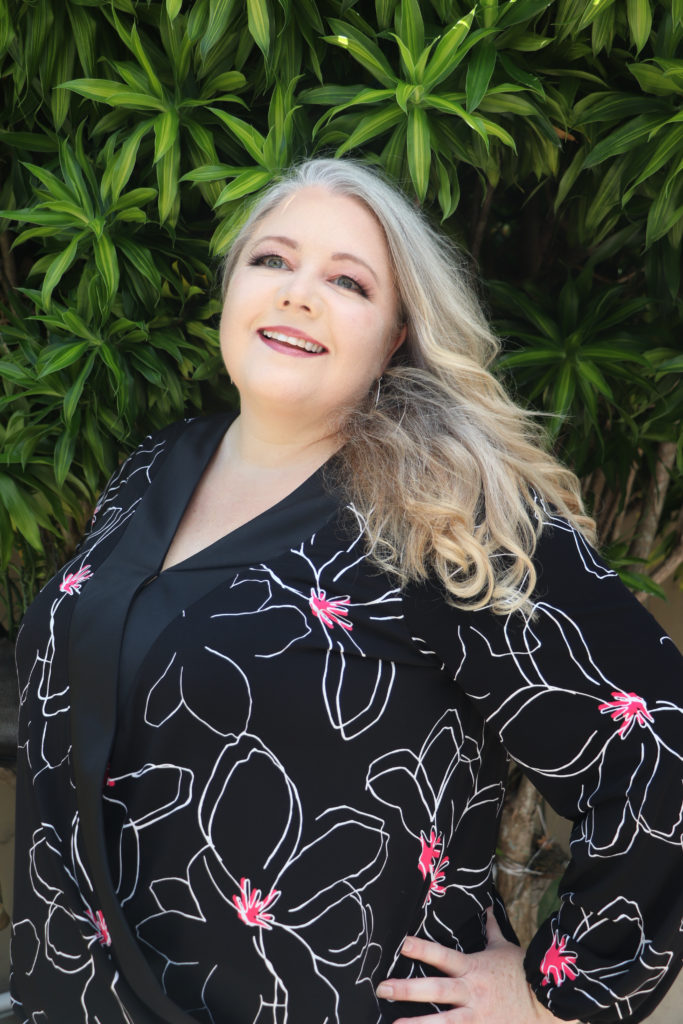 About Jamie Renee…
Jamie became interested in Massage Therapy in 1995. In 1998 she graduated from Wellness Skills Inc. located in Fort Worth, Texas. In 2009 Jamie furthered her career with an emphasis is Skin Care. She completed the 750 hour Esthetician course at Ogle School located in Hurst, Texas. An additional 500 hr. course garnered her Esthetician Instructor license. As a Skin Care therapist, Jamie hit the ground running and began attending numerous trade shows over the U.S. which provided her networking opportunities with highly esteemed individuals in the Skin Care industry. She was extensively taught further techniques in full-body waxing and especially Brazilian waxing in order to keep her clients safe. Jamie became certified in Advanced Body Sugaring in June 2010, an alternative to waxing, and a niche to the hair removal industry. Jamie became so confident with this safer method of hair removal, she became a Certified Body Sugaring educator in 2012. Jamie feels there is a real need for advanced education in the art of Brazilian hair removal, and would like Texas Estheticians to be able to gain the knowledge locally.
Always being an entrepreneur at heart, Jamie began Your Body's ReTreat April 1, 2003. With ambitions of relocating to South Florida, Jamie founded South Florida Sugaring in 2016. However, realizing that Fort Lauderdale and Miami lost the "vacation nostalgia" once true labor was introduced, she handed the business to her good friend Mena.
Hoping to edify and support fellow colleagues in the Sugaring world, Jamie established Sugaring Source in 2012. Sugaring Source is a niche based directory aimed at networking and pooling the nation's absolute best professional sugaring guru's. This includes manufacturers, educators, and professional sugarists. Jamie is now a free lance educator for several manufacturer's as well as Sugaring Source.
About Jamie's Skincare Services:
Waxing/Sugaring: Jamie believes more about quality than quantity. If you are looking for a quick, "get-it-and-go" service, you may not find it here. Jamie wishes to avoid the "assembly-line" experience found in many waxing studios, as she likes to develop a rapport with her clients. She has a knack for making even the most anxious clients comfortable and relaxed. With this being said, she values your time and will not waste it. There is an un-rushed attention to detail.
Skincare/Facials: Jamie stands behind the skincare line she provides as she also uses it herself. She would never provide a service, treatment or product that she would not receive or purchase herself. She believes skincare should be afforded by all. Jamie has created a tier based, customized system for clients. This allows clients to obtain the skincare they need without breaking the bank or the clock. She gets it ladies. You are busy with a full agenda. Most of us do not have an hour, let alone 90 minutes to be pampered. We have kids to shuffle around and meals to prepare. Jamie's facial treatments can be had in 20-30 minutes and really pack a true punch. Sometimes, less really is MORE. The options to add more treatment modalities or massage to your facial is there. So in essence, the cost and amount of time spent is truly in your hands.
Meow Meow Meow (Yada Yada Yada)
…yeah but, who is Jamie REALLY?
I was born in Berkeley, California. My folks moved to their native home in Fort Worth, Texas when I was nearly 3. Raised in Arlington with grandparents in Northside Fort Worth and Hurst, Texas I will always claim the west for being home. I'm not a "Dallas gal". I'm the eldest of four. I'm the last one standing with zero kiddos. I love being an aunt of course. I have two furr babies, Wookie and Vader (R.I.P. Chewy). I have a hobby of dancing and traveling. I'm a pretty grounded gal. I have lived a rewarding life full of diversity. I really enjoy meeting new people and learning all about them. When you visit my studio, you will find I have a tropical motif with plenty of palm trees and beachy pictures. I LOVE the ocean. I prefer the East Coast to the West Coast and of course anything Caribbean and West Indies.
I understand the anxieties and frustrations that go along with finding quality massage and skincare therapists, massage experiences and Brazilian hair removal treatments. I do not discriminate! If I am unable to meet your expectations, I will help you locate someone who can. I love my work and care for my clients. The connection I make between my clients and their well-being, is not only humbling, but the root of my business. I trust my massage and facial treatments will be the most compassionate and empathetic, and my sugaring hair removal services will be the most thorough you will receive.
~ Jamie Renee
Licensed Esthetician TX #1473324
Licensed Esthetician Instructor #1658817