About Your Therapist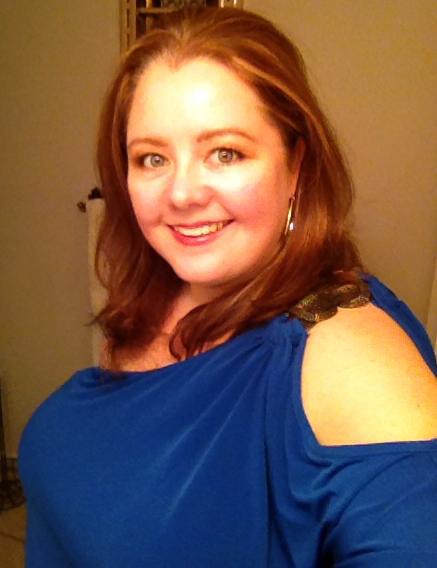 "I understand the anxieties and frustrations that go along with finding quality massage and skincare therapists, massage experiences and Brazilian waxing treatments. If I am unable to meet your expectations, I will help you locate someone who can. I love my work and care for my clients. The connection I make between my clients and their well-being, is not only humbling, but the root of my business. I trust my massage will be the most compassionate,  and my sugaring hair removal services will be the most thorough you will receive.
~ Jamie Renee
Licensed Massage Therapist TX #021439
Licensed Esthetician TX #1473324
Licensed Esthetician Instructor TX #1658817
About Jamie's Skincare Services:
Licensed Esthetician since December 2009,
Sugar certified June 2010 and
Texas Educator for Tamara's Professional Body Sugaring May 2012 - December 2016
Founder of Sugaring Source 2012, a professional data base for all things sugaring; sugar paste manufacturers, educators, certified professionals.
Advanced Esthetic Instructor at DuVall's School of Cosmetology, Bedford, Texas from October 2017 to current.
Jamie believes more about quality than quantity. If you are looking for a quick, "get-it-and-go" service, you may not find it here. Jamie wishes to avoid the "assembly-line" experience found in many waxing studios, as she likes to develop a rapport with her clients. She has a knack for making even the most anxious clients comfortable and relaxed. Jamie stands behind the skincare line she provides as she also uses it herself. She would never provide a service, treatment or product that she would not receive or purchase herself.
About Jamie's Massage:
Licensed Massage Therapist January 1999
Jamie is an experienced therapist providing skilled and exceptional massage that is therapeutic, relaxing and compassionate. Jamie specializes in Swedish, Deep Tissue and Massage Cupping. She is not a "cookie cutter" massage therapist. She is thorough and methodical using a combination of lighter swedish strokes and a more firm to deep pressure. Jamie uses knowledge and intuition to guide her. She will listen to your needs and design a routine to serve you best. Furthermore, with Jamie, you will always find consistency. You will receive the same fantastic massage with each visit.
Jamie became interested in Massage Therapy in 1995. In 1998 she graduated from Wellness Skills Inc. located in Fort Worth, Texas. In 2009 Jamie furthered her career with an emphasis is Skin Care. She completed the 750 hour Esthetician course at Ogle School located in Hurst, Texas.
Jamie realizes continuing education is fundamental to her success and is continually learning new techniques and modalities to provide the ultimate in body therapy for her clients. She has been trained in advanced Deep Tissue techniques, spa therapies and Massage Cupping. Her next goal is to acquire her Manual Lymphatic Drainage certification and to assist oncology patients.
As a Skin Care therapist, Jamie hit the ground running and began attending numerous trade shows over the U.S. which provided her networking opportunities with highly esteemed individuals in the Skin Care industry. She was extensively taught further techniques in full-body waxing and especially Brazilian waxing in order to keep her clients safe. Jamie became certified in Advanced Body Sugaring, an alternative to waxing, and a niche to the hair removal industry. Jamie became so confident with this safer method of hair removal, she became a Certified Body Sugaring educator. Jamie feels there is a real need for advanced education in the art of Brazilian hair removal, and would like Texas Estheticians to be able to gain the knowledge locally.
Always being an entrepreneur at heart, Jamie began Your Body's ReTreat April 1, 2003. Jamie established a sugaring studio in South Florida near Ft. Lauderdale, 2016 and passed it on to her friend and colleague Mena Soranh when she realized Texas was home and couldn't bare to shut the doors on Your Body's ReTreat.