Sugaring Certification Class in Dallas, Texas: Needs Models
Location is at the Headquarters of Your Body's ReTreat and Sugaring Source: 204 W Bedford Euless Rd. #101, Hurst, Texas 76053
Monday January 27 5:00 p.m.-7:00 p.m.
Tuesday January 28 from 9:15 a.m. – 4:00 p.m.
Here is what we need for this class.
Monday evening 5:00pm ~ Full Legs or Back Sugaring
Tuesday morning 9:15am ~ Legs, Backs or Chests
Tuesday morning 10:30 – 4:00pm, scheduled accordingly ~ Legs, Backs, Chests, Bikini, Underarm, Faces. This is a beginner class, therefore Brazilians will not be done. I will have a Brazilian Sugaring Boot Camp Wednesday April 8.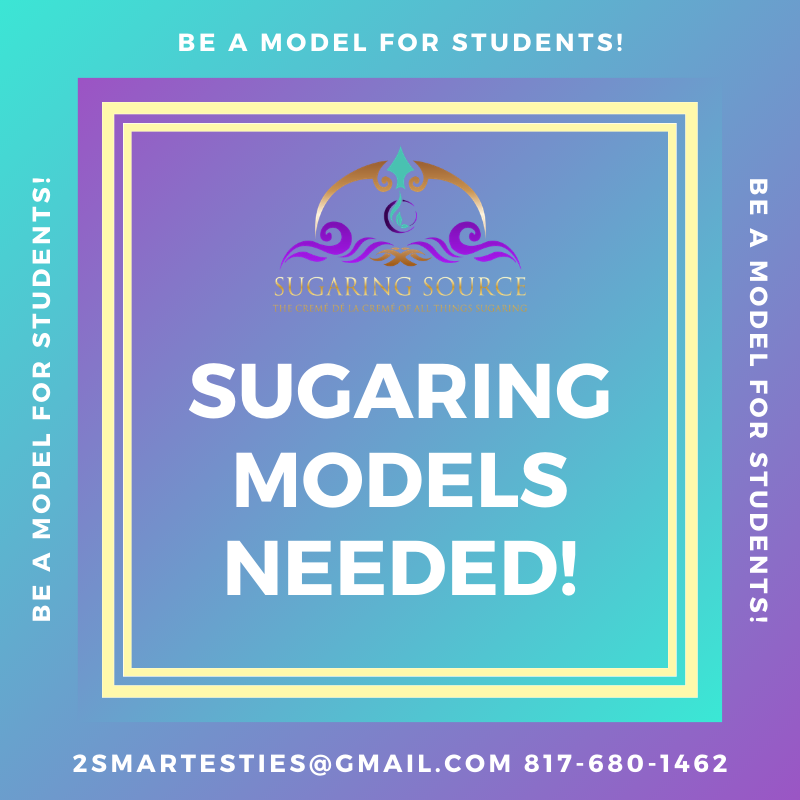 If you are a model for sugaring, services are complimentary. However, if you so choose, you may donate toward the cost of supplies. It is not expected.
Established clients preferred. For all models, it is imperative that you are able to commit. Our students invest time and resources and may have traveled from out of state. This is their only opportunity to take advantage of hands on applications required for the certification. We appreciate your assistance in their future growth as a Sugarista!
Please email Jamie at 2smartesties@gmail.com if you are interested. You may also call/text 817-680-1462. Take a look at our future class dates as well. If you are unable to be a model for this class, I can add you to a priority list to be notified first for our upcoming classes.
What is Body Sugaring? Check out our YouTube channel, view a demo here: