Season's Greeting from Jamie and Melissa, your sugar sweet Estheticians!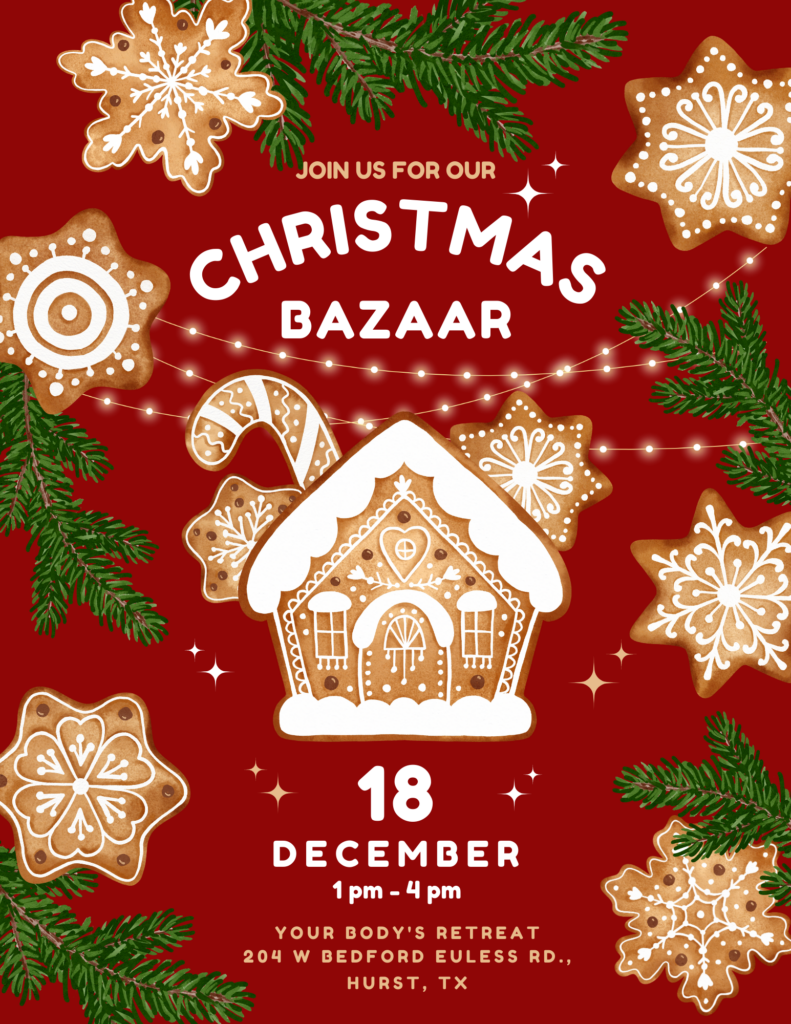 Join us for our upcoming Christmas Bazaar this Sunday December 18th from 1pm-4pm. We have phenomenal promotions, along with freebies, raffles, & gifts w/purchase. Sip and shop this Sunday or during your service appointment this week. If you do not have an appointment and would like to shop or purchase gift certificates, Jamie will be available in the evenings all week. Text 817-680-1462 to coordinate a good time. Our Special Deals Page will be updated to include holiday service promotions. Check it out daily! Here is a PDF of Christmas Bazaar discounts going on NOW. In store only*  YBReTreat Christmas Promotions
Be sure to follow Your Body's ReTreat on Instagram and Facebook this week and next. I'm hoping to post photos and videos of all the product specials.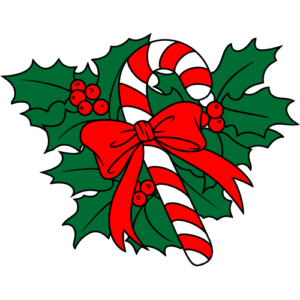 Book your NYE appointments as soon as possible. For those that didn't know, Melissa decided to obtain her full cosmetology licensure to enable her to provide additional services. Until July 2023, Melissa is only available on Fridays and Saturdays. While December looks completely booked, we still have time but you MUST add yourself to the waitlist AND/OR text us 817-680-1462. We wish to get everyone accommodated. Melissa can be reached at 817-937-7860.
Jamie is competing in The Skin Games 2022! The Skin Games similar to The Academy Awards for skincare professionals. Some of you may remember that I competed in the Sugaring category in the 2019 Skin Games and brought home 2nd place! This year I am competing in EIGHT skincare categories. Each category involves an 8 week case study for each of my case study models. Each week I'm required to submit a video describing the treatment protocol I choose to perform. Those videos are uploaded to The Skin Games YouTube channel. Follow along here. My Skin Games Case Study Playlist. My introduction video.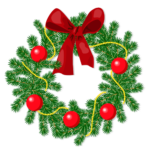 Gift Certificates!!! We have several options available. 1. The Gift Card Cafe, Instant Gift Certificates: You have the option of purchasing a dollar amount OR an actual service or package. When you do the latter, the recipient does not know how much you spent. You can either print the certificate yourself, put it in the stocking or a greeting card (or hand deliver, you choose), OR you can email it. This is a lovely feature for those who live out of state but wish to send their special someone here in Texas a gift certificate in an instant. 2. Square Gift Certificates: Also instant (and less merchant fees for us). 3. Physical Card or themed Gift Certificate: This you will pick up at our location. Please make sure we are here at the studio (as we are by appointment). All throughout December, for every $50 you spend in gift cards (for others), you will receive $10.00 for yourself (to use after January 1, 2023).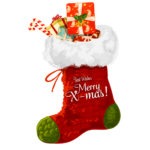 Scentsy! For those who love the brand Scentsy, I offer it. For all Scentsy purchases through February 28, I will give you 20% return in services or retail. Here is the current "party" to order from through the 17th.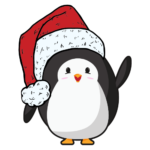 New Year, New Cool Stuff!
This year has really been amazing. I've been investing so much into my business. We have new facial devices, new extraordinary skincare lines, and we are more knowledgeable to boot! This past September Melissa and I flew to Wisconsin for Korean Skincare "K Beauty" product knowledge and protocol training. Your Body's ReTreat is proud to offer Storyderm, Isov, SMTS, and Ekseption. All are Korean except for Ekseption, which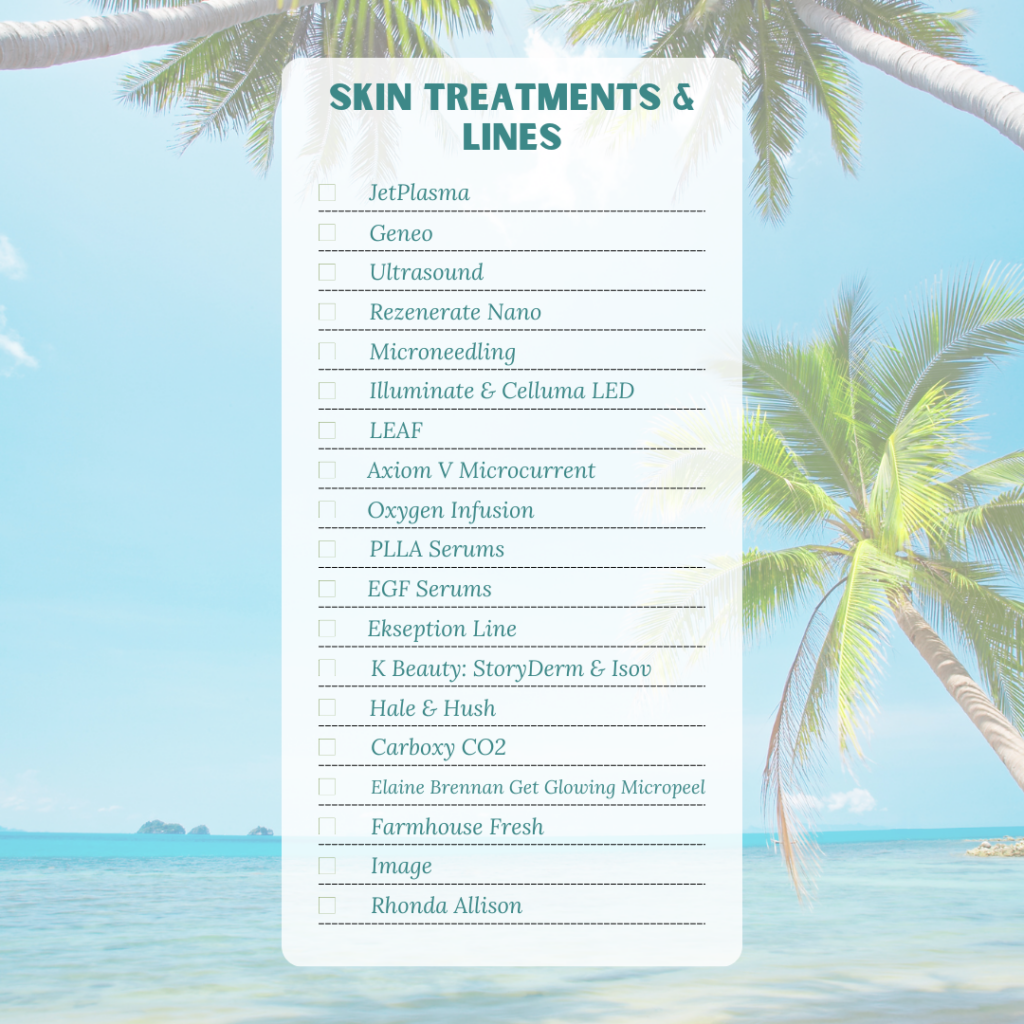 is a line from Spain. I promise you, you will LOVE these products. 2023 is the year to schedule skincare services with us. Over the next month, we will be sharing fantastical before and after results our case studies have been receiving. Be sure to follow us on Instagram, Facebook, and YouTube to hear about it FIRST!
All of our skincare services are customizable. The rates are primarily based on time. Some services are best as packages and will only be given as such. We now offer Cherry Financing!
Cherry Financing allows you to purchase packages at 0% financing up to 12 months. This is designed for packages of treatments that should be completed within 3 months. This would make a wonderful gift this year!! *Wink Wink* 😉
Melissa and I hope you had a wonderful Thanksgiving. We look forward to seeing you in our treatment rooms soon. We wish you a very Merry Christmas and look forward to seeing you in the New Year! Thank you for staying in touch with us! ~ Jamie Renee and Melissa Mika