Giveaways, Models Needed, Spring Break at Your Body's ReTreat ~ 2021 Quarter One Update
February 18, 2021
Buuuuurrrrrr!!! I've been thinking of all you during this awful winter storm. I truly hope you and your families are safe and secure. *** OUR BUSINESS LINE IS DEAD until Friday Feb. 19 around 12 noon*** Send us an email [email protected], PM on FB or DM on IG if you need to immediately reach us.****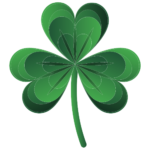 GIVEAWAYS: I will be doing weekly giveaways each Wednesday beginning February 24 – March 17, 2021. Lucky participants will win complimentary Sugaring services, facial treatments, eyelash extensions, and massage therapy with Pablo. We will do this on both Facebook and Instagram. If you would like to participate but are not on social media, text GIVEAWAY to 817-680-1462 or send me an email to [email protected]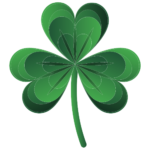 Brazilian vs. Brazilian Maintenance vs "Loyalty Incentive" ~ I'm doing some spring cleaning on Schedulicity in regards to services. There will be simply a Brazilian @$89 and a Brazilian Maintenance @$70. Clients will automatically receive a $15 reduced charge @$55 so long as their last visit was within the past 6 weeks (4 is optimal and hurts less). A maintenance visit means we do not need to trim you. The $55 rate is our way of saying thank you for your loyalty and a rebooking incentive. You will see the $70 rate on Schedulicity, but will be charged $55 as an incentive.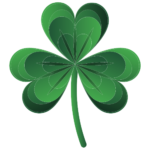 SMS Marketing: Beginning March 1, 2021, short codes will be discontinued. For all of those signed up for SMS marketing, your correspondence will now come from 1 844-842-8667 *I do not receive text messages to the SMS number* If you haven't joined, please text JOIN to 1 844-842-8667. If you signed up prior to April 25, You will need to opt back in as I switched platforms from Simple Texting to Square SMS.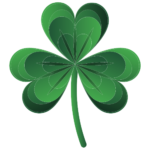 As many of you know, I teach sugaring classes. I teach typically every other month. I reach out to clients to be my models for the class. This gives the student an opportunity to hear some real feedback as opposed to just working on themselves. Despite the mess of a storm we've had this week, I still am set to teach this Sunday and Monday February 21 and 22. I have six students traveling in for the class and we do need models. I also have a one-on-one Brazilian boot camp Tuesday 9-1 with openings for two female (one as a backup) and one male Brazilian (as a backup). I need a Brazilian model at 9am and 12pm Tuesday. All services are complimentary and performed by students under my supervision. You may donate toward product and PPE costs if you choose.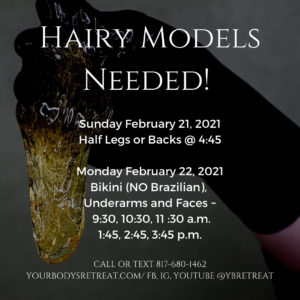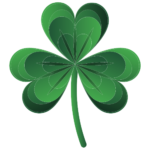 Spring Break ~ With COVID, I am not expecting a solid booked week prior to Spring Break. However, if you are planning any travels, I do recommend to book early.
THANK YOU!!! Thank you so much for staying in touch with us. We appreciate your interest and patronage to our small business. I wish you all a beautiful weekend. Stay warm! Spring is around the corner!! ~ Jamie Renee