Summer 2021 is here! You deserve a TREAT!!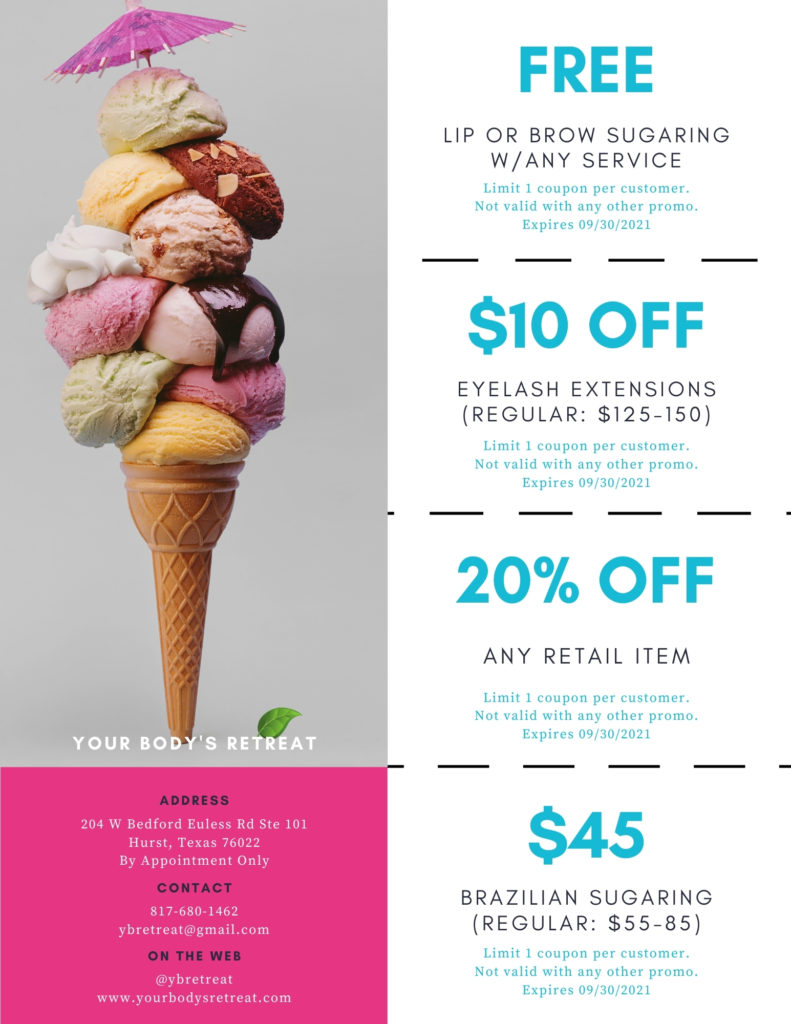 We have products for men, women, and the kiddos. Bath and hygiene, cosmetics, beard care, and of course quality skin care.
Your Body's ReTreat now carries Spongelle, Ballsy (men's grooming), Beard Oil and Balm, Black Girl Sunscreen and more.
Your Body's ReTreat carries skincare from many lines including:
Rhonda Allison
Image
Skin Scripts
2B Bio (Korean Skincare)
StoryDerm (Korean Skincare)
While we try not to have too much sitting on our shelves, orders take just a few days to arrive. If you need a new amazing cleanser or retinol, please ask us about it, we will take great care of you. Check out our online store now!
I am teaching a sugaring class THIS Sunday and Monday, July 11 and 12, and need models. I need 2 models per time slot. Please text me if you would like to sign up. I will teach again on September 19 and 20th.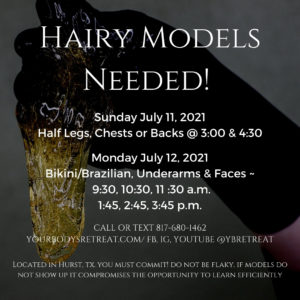 Are you OPTED into the NEW SMS platform via SQUARE?
This is the very last month I'll be utilizing Simple Texting as an SMS platform. I'll be using Square after July 2021. If you received 2 SMS messages, my apologies. It will not happen after this month. I want to give everyone an opportunity to switch over from Simple Texting to Square SMS. Thank you. Text the word JOIN to 1-844-842-8667
While Melissa and I have been super busy lately, we want to ensure you we have been maintaining our disinfection protocols, upholding our sick policy, and adhering to social distancing within our studios (no clients waiting inside). We are happy to report we have not received any news of COVID related illnesses from our clients after receiving services with us. We certainly appreciate all of those who have been considerate to reschedule when feeling under the weather.
Have a lovely Summer! We look forward to seeing you in our treatment room! ~ Jamie and Melissa