Models Needed for Sugaring Certification
Jamie is an educator for the Advanced method of Body Sugaring. When classes are held, models are needed for: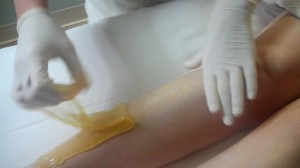 Lower leg sugaring
Underarm sugaring
Bikini sugaring
Lip, Chin and Cheek Sugaring
Back Sugaring ** (if the model intends to provide services for men)
Typically, the certification class is two days. The first day we require models for legs and back sugaring only. Day two is reserved for the smaller, more detailed areas such as face, underarms and bikini. When there is only one student, we may do an intensive One-day class.
If you are a model, the services are either free of charge or will be a nominal $10 fee, $25 for Brazilian service, depending on class size and demand.
I will reserve one appointment to demonstrate the Brazilian techniques after the student has performed the bikini sugaring. Established clients are permitted to be the model for this. Once you are an established client, you may be a model for the Brazilian.
If you are a model for this class, it is imperative that you commit to the appointment time as it is near impossible to fill the position last minute. Most of the students fly or drive hundreds of miles to take this class. If you do not show, they do not learn.
Sunday June 29 and Monday June 3oth
Sunday we need models for BACK and LEGS
Monday we need models for BIKINI, UNDERARMS, FACIAL SUGARING

Please email me at [email protected] if you would like to be a model. If you are signed up through Constant Contact, edit your profile information to be included in the "Models for Sugaring Certification" email blast.